Your best choice in Communication , with the best Alternatives available.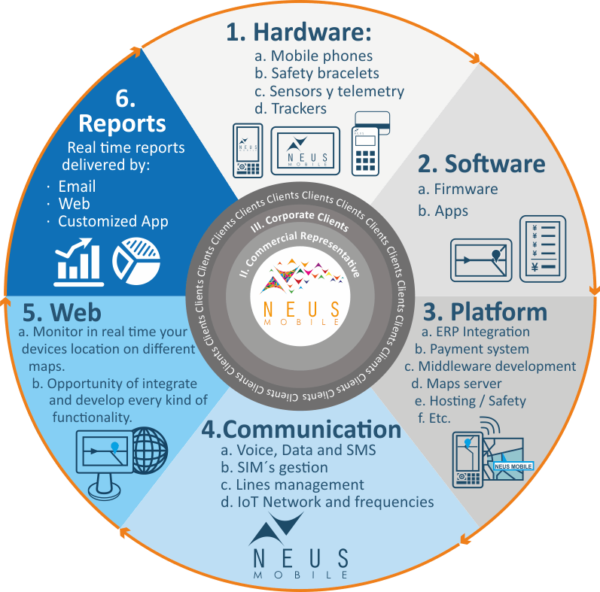 ×
Reports and Business Intelligence
You will be able to create your own dashboards through our Neus Mobile strong Reporting System. Use any kind of data that you receive from any device and show it to your clients using your own brand.
×
Software
Firmware: We design your projects logical program and functionality to manage your devices.
Apps: We develop your project apps in accordance with specific requirements.
×
Hardware
We accept OEM projects to manufacture IoT devices, sensors, trackers, mobile phones, tablets, etc. In accordance with their specifications.
×
Platform
Any kind of IoT project will require servers and a cloud of services that allows to manage devices, maps and integration with others, SDK, etc. We can do everything for you.
×
Communication
Your IoT projects will require any kind of data network, not only the traditional 2G, 3G and 4G, and probably you will require 5G wide band, NBIoT, or special frequencies. What ever you want to communicate, Neus Mobile will offer you the best option.
×
Web
Through Neus Mobile you can develop a WEB platform that allows you to show and gestion the value of your project, and make it grow along with your clients and your new fuctionalities. You can also integrate it and/or with third parties.